Gay Romantic Comedy -
Take Pride in Smiling


A gay romantic comedy offers witty humor, an entertaining plot line and of course, an underlying theme that addresses love in a truly unique manner. Whether referring to the escapades of two partners or a comical off-and-on relationship, the laughs provided are perhaps only outdone by the interesting backstory.
As the gay community becomes more accepted, the sheer number of movies to choose from continues to grow. Get ready to experience laughter, joy, love and every emotion in between. Gay romantic comedies are certainly worth a closer look. Whether you're interested in following the exploits of your favorite actor or are new to this category, you've come to the right place!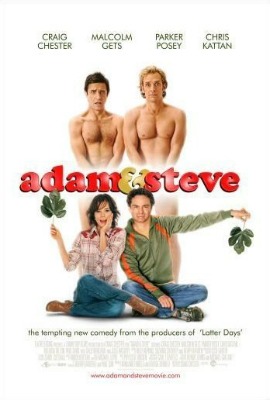 Two guys hook up in 1987, but after an embarrassing incident they don't see each other for another 17 years.
Perhaps one of the few gay movies in which both leads are played by openly gay men, Adam & Steve is also the first gross-out gay rom-com. Craig Chester writes, directs and stars as one half of it's titular relationship.
All Over the Guy
Two troubled young gay men who come from broken families can only escape their backgrounds by forming a relationship with each other.
All Over the Guy, written by and starring Dan Bucatinsky tackles issues such as alcoholism and homophobia. Lisa Kudrow and Christina Ricci also star.
Over one long, hot summer, on a council estate in London, two teenage boys fall in love.
Written by Jonathan Harvey, a former comprehensive school teacher, Beautiful Thing was a major hit in the U.K. The Mamas & the Papas' music features heavily on the soundtrack.
A young, unemployed photographer falls for a good-looking waiter who may or may not be gay.
Before he was famous for playing Jack in Will & Grace, Sean Hayes stars in the low-budget Billy's Hollywood Screen Kiss. Writer and director Tommy O'Haver's debut was a hit at 1998's Sundance Film Festival.
eCupid
A gay guy installs an app on his phone that will help him to find the ideal partner.
eCupid is a film which mixes the world of online dating with a touch of science fiction, all wrapped up in a rom-com package. The plot resembles an LGBT re-imagining of the eighties cult hit Electric Dreams.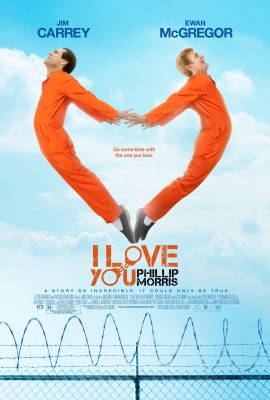 While in prison, a con artist meets the love of his life.
I Love You Phillip Morris is based on the true story of Steven Jay Russell and stars Jim Carrey and Ewan McGregor. Due to it's gay sexual content, no distributor would touch it and it's release was delayed by 22 months.
More Gay Romantic Comedy:

Big Eden
Trick
Romantic Comedy
› Gay Romantic Comedy