Why Romantic Comedy Movies are Serious Fun
To dismiss romantic comedy as light-hearted chick flicks does the genre no justice. Rom Com Addict is here to set the record straight!
If you're here, then you're as serious about rom-coms as we are. The comedy romance genre is usually a cliche; a simple formula that might look like this:
Unsuitable boy due to one or more of:

recently broken heart or bereavement
single dad to multiple young kids
nasty, selfish womanizer
shallow and self-centered
immune to feminine wiles and charm
meets:

slightly ditzy
midlife crisis-ridden
artsy but trapped in corporate grind
recently divorced
impossibly high-maintenance or ultra-crunchy
and they hook up, via:

lots of near misses
pouting
slapstick moments
advice from best friends to end it
give it one more chance
final straw breaks camel's back and they part
some moment of drama or co-incidence re-unites them
happy ever after
Package the ingredients with a cute pair of actors (only one should be really gorgeous, the other ought to be a bit nerdy or librarian-ish to balance things out), add popcorn and ensure it's 95 minutes or less.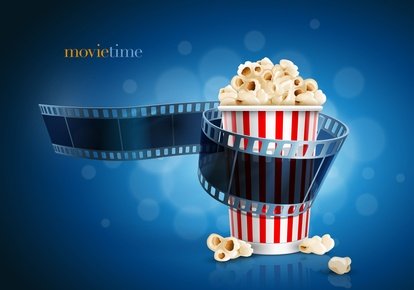 However, there is WAY more to romantic comedy than this!

Allow us to broaden your horizons and make rom-coms your favourite type of movie.
Don't Tar Them All With the Same Brush
We're going to surprise you now with a list of movies which could be described as rom-coms. I bet it's a way more diverse array than you were expecting…

The Proposal

Crazy, Stupid, Love


Sleepless in Seattle

You've Got Mail

Silver Linings Playbook

Shallow Hal

Just Go with It


Frankie and Johnny

Mrs. Doubtfire

Wedding Crashers

Eternal Sunshine of the Spotless Mind




Scott Pilgrim vs. The World

There's Something About Mary

When Harry Met Sally

Breakfast at Tiffany's

Pretty Woman

Mr. and Mrs. Smith
From the above list, you can see just how varied this genre can be. A romantic comedy film can include murder, demons, corporate greed, prostitution, animation, and even win Oscars (so much for light and fluffy!).

How We Have Redefined Romantic Comedy
What you have already realized by now is that not all rom-coms are created equal. Click any of the links below to discover new ways to appreciate this awesome movie genre!

Drama Rom-Coms
For people who like an edge to their romance.


Action Rom-Coms
For those of you who prefer the sweetheart moments to simply provide a break from the adrenaline rush.


Teen Rom-Coms
Targeting, and age-appropriate for, the younger audience.

We hope you discover many new awesome movies while you're with us.